It's not just about the ink, is it?
When your needs go beyond a simple print job, it's time to think creatively, and look for a true partner in innovation. Grafika is an award-winning, multi-dimensional print provider of packaging, labeling, wall art, and transfers. What makes us unique is what's under our roof. We feature both conventional, and UV offset, flexo, digital, and screen printing in one facility. This combination allows us to deliver some of the most unique, and creative print solutions available.
GRAFIKA MISSION & VISION
We're committed to providing our customers with the finest packaging, labels, and printed products to aid them in building their business and brand. Our goal is to help position customers as the market leader in their industry. We accomplish this by being fully engaged in their business, understanding their objectives, and delivering on our promises. Only this commitment level creates the trusting relationship they expect in a true business partner.
To be the most technologically-advanced print provider in North America. Our mission is to continually exceed our customers' expectations with high-quality products and reliable service, to profitably grow our organization, and to provide a challenging and rewarding work environment for our employees. To meet these goals, Grafika will proactively invest in cutting-edge technology solutions to ensure its future as a technologically-advanced print provider. Offerings will include Offset, Flexo, Screen, and Digital solutions capable of producing products with a multitude of ink options, as well as a wide variety of substrates. This unique diversification will allow us to anticipate rapidly-changing and emerging needs in the marketplace.
Our vision is to operate a stable and profitable company that provides sustainability to our customers, employees, and shareholders. We are strongly committed to uphold our legacy of culture, integrity, and respect through a professional and high-performance work environment, which is customer focused. This has been — and will continue to be — the cornerstone of our business. We believe in utilizing new, efficient, innovative, and diverse print solutions, while providing market-competitive pricing. It is the responsibility of each employee to contribute to the success of Grafika through their innovative thinking, cost-effective solutions, superior performance, smart decision making, and the dedication to deliver a quality product.
A message from our President
BERNIE ELZER III
We listen to our business partners, figure out what their needs are and we adapt. We don't make them fit into a cookie-cutter box. For over 50 years, our vision has been to provide high-quality print solutions with unparalleled attention to detail, utilizing cutting-edge technology and delivering personalized customer service at a competitive price.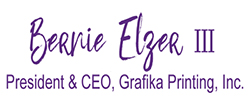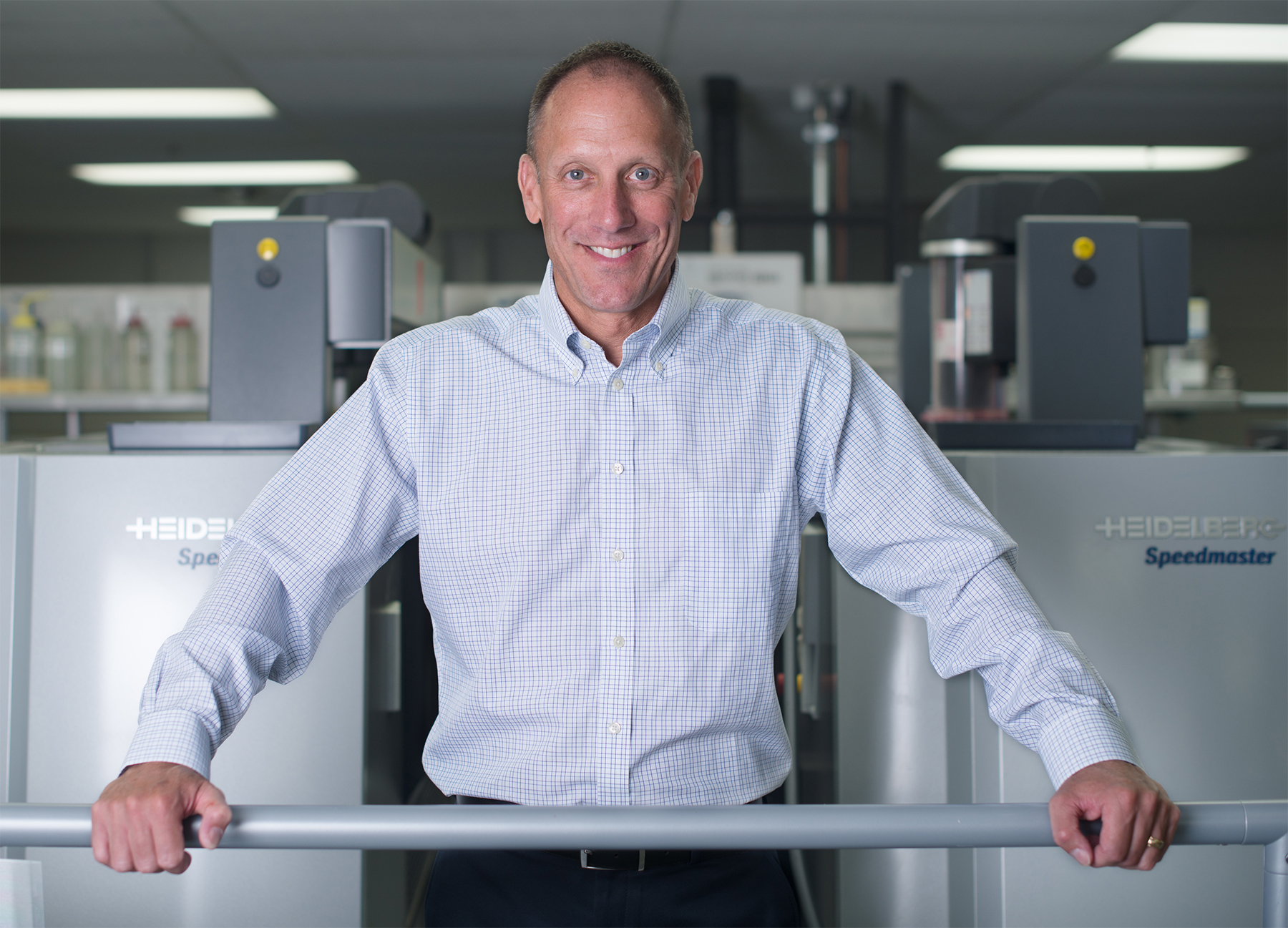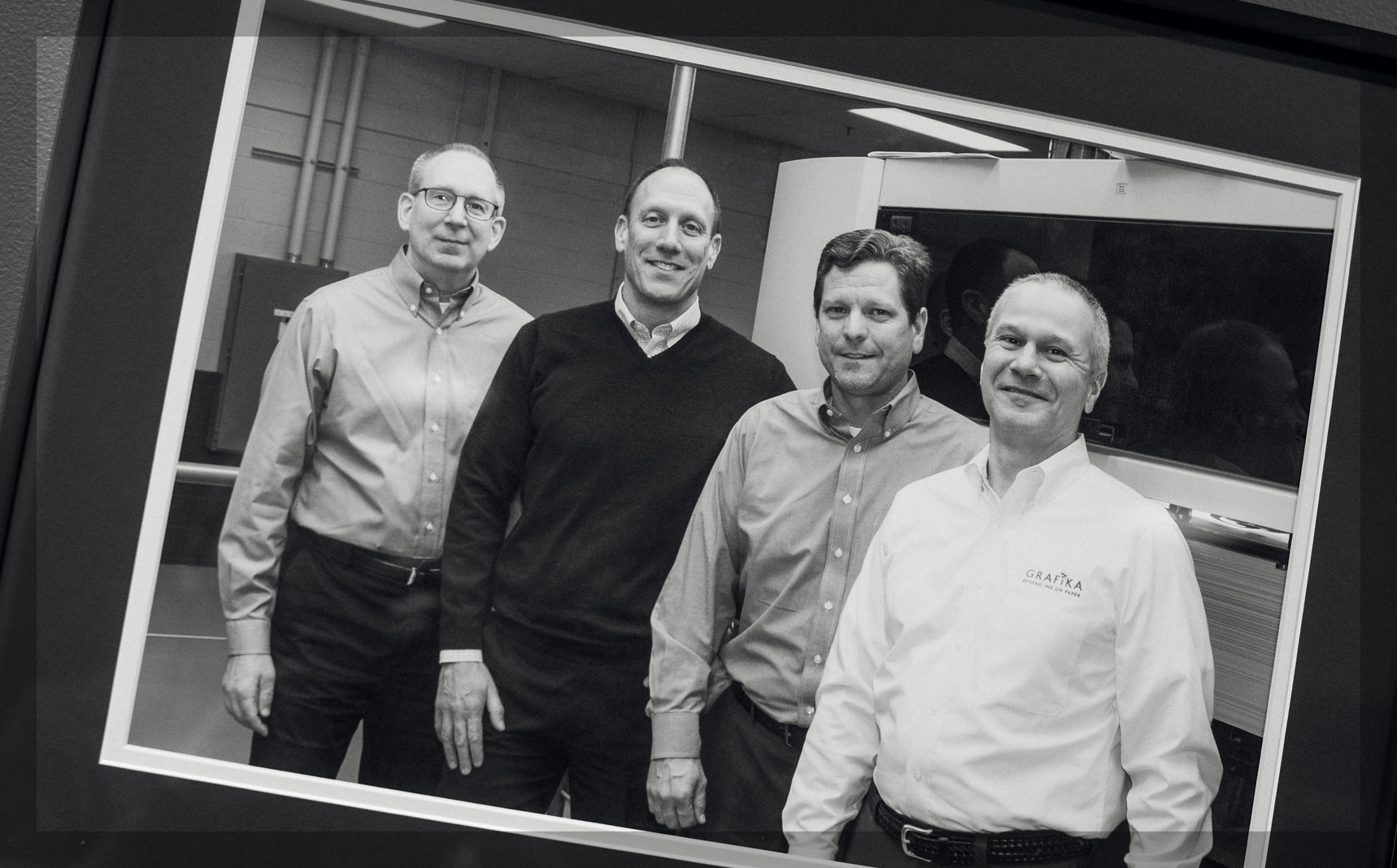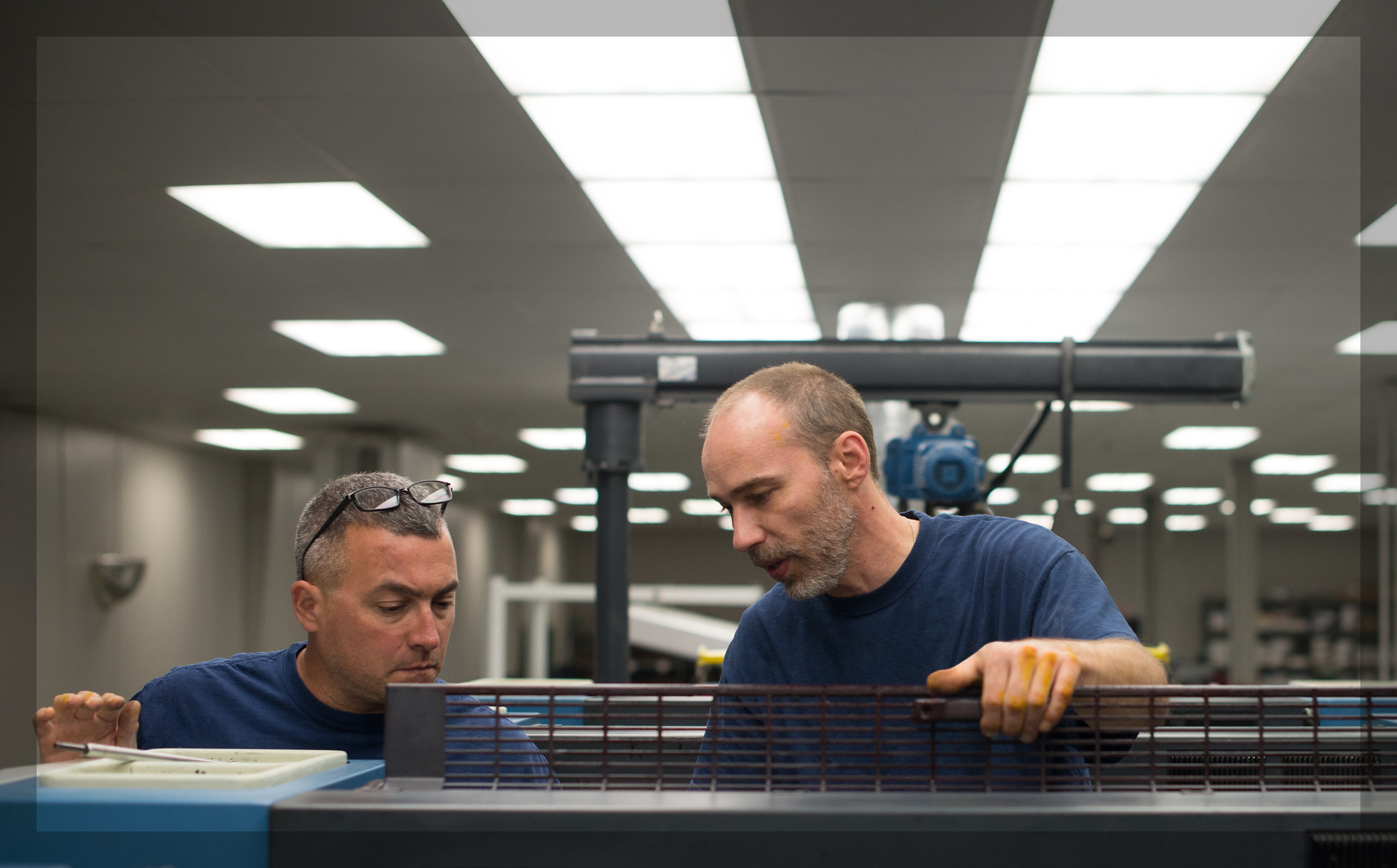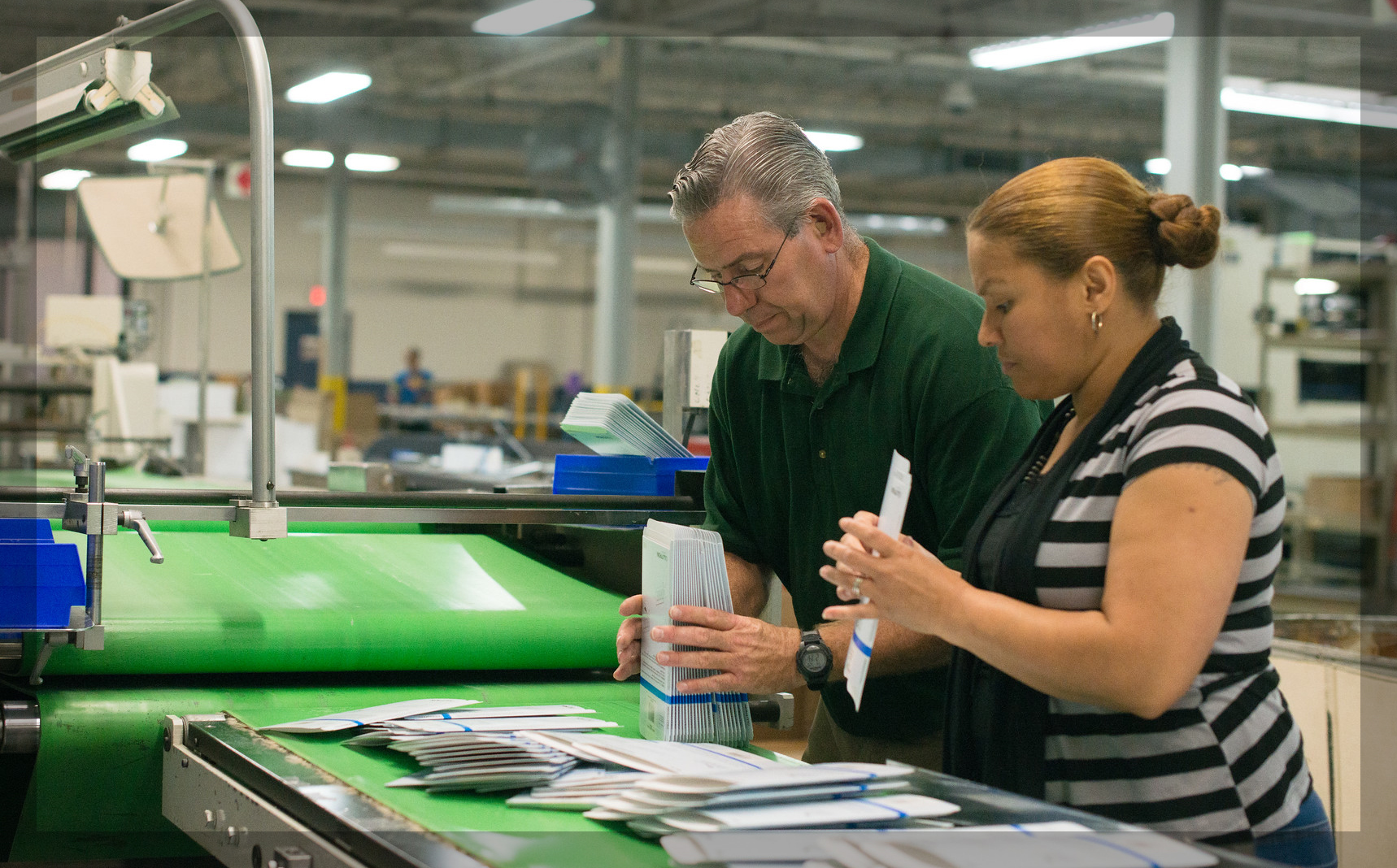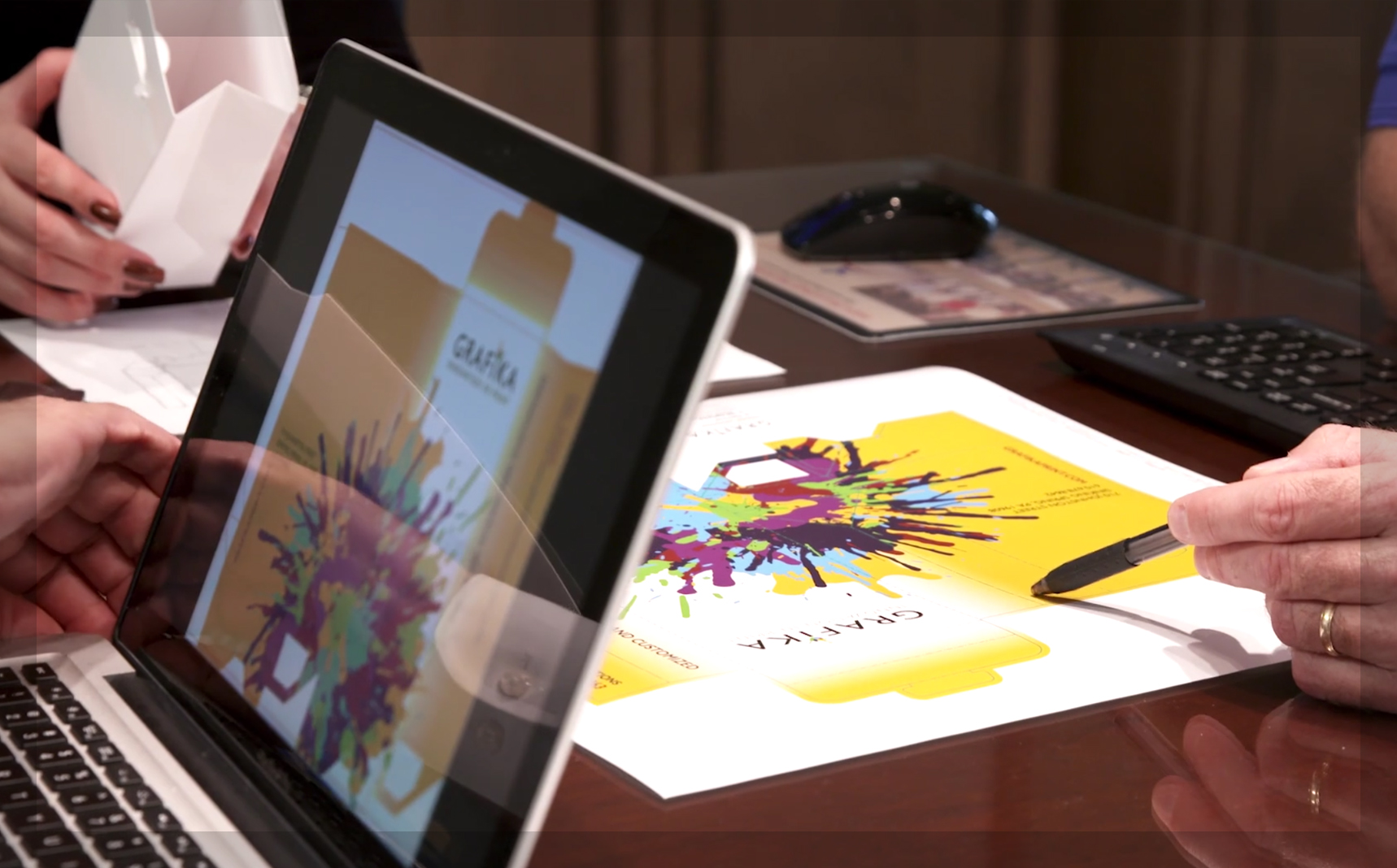 Innovation In Print
COMMITTED TO YOU